Our caregivers are carefully screened, trained, and committed to providing you and yours with the best possible care and attention. All of our employees are insured and bonded, giving you the peace of mind and confidence in knowing your loved ones are safe and secure, and above all, content with being able to remain in the comforts of their own surroundings.
Each caregiver is provided with our Care Safe training program that addresses issues such as Infection Control, Roles and Responsibilities, Home Care Assistance, and in-home Safety. In Addition, our mandatory training sessions cover such topics as Alzheimer's and Dementia Care, Personal Care, and recognizing Elder Abuse.
They also utilize our office support staff (24 hours a day, 7 days a week) for care plan adjustments and for any questions and concerns that may arise while they are providing care.
"Here I found growth, purpose, and a career to match my personal ambition of making a difference in the lives of others."  – Shelly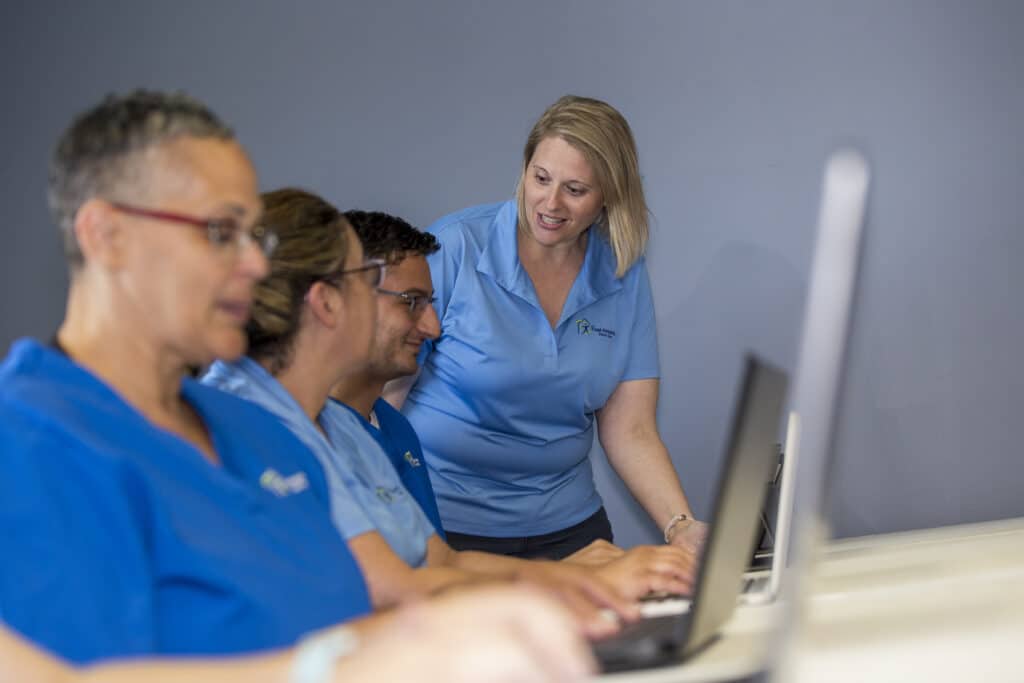 Let's chat about your senior care challenges. Our FREE in-home assessments will help you pick the right care options.
Nearly six million individuals in the United States and Cananda have Alzheimer's disease and related dementia. A number that is expected to reach nearly 20 million in the next fifty years. These are not just statistics; they represent millions of families with loved ones who require special care.
Our Dementia Care program provides our caregivers with the latest in Alzheimer's education and dementia care techniques, so you can be assured your loved one is with a trusted professional. They provide assistance with enhancing and restoring the simple pleasures of life: such as a walk, a ride in the car, or spending time in the flower garden. These elder care activities are proven to maximize abilities and independence and remain one of the best treatments for this disease.
Remember, the best place for a person with memory loss is in familiar surroundings. With our help your loved one can maintain their regular household routines, there by enhancing their quality of life.
Our approach of encouragement and assistance helps the family members cope with the challanges dementia can bring. Please feel free to inquire about additional information available from the Great Lakes Alzheimer's Chapter.