Living your life, in your own home, with our help!
Fresh Perspective Home Care provides compassionate in-home care services. Whether you need assistance for a few hours a day, for several weeks or long-term, we can help. Among other services we specialize in Alzheimer's and Dementia Care, Companion Care at Home, Personal Care at Home and Post-Discharge Care when you're ready to come home after a hospital stay.
Welcome to Fresh Perspective Home Care - A trusted non-medical senior home care provider in Kalamazoo, Portage, Mattawan, Richland, Vicksburg, Schoolcraft, Three Rivers, Gull Lake, Yorkville and Otsego, Michigan.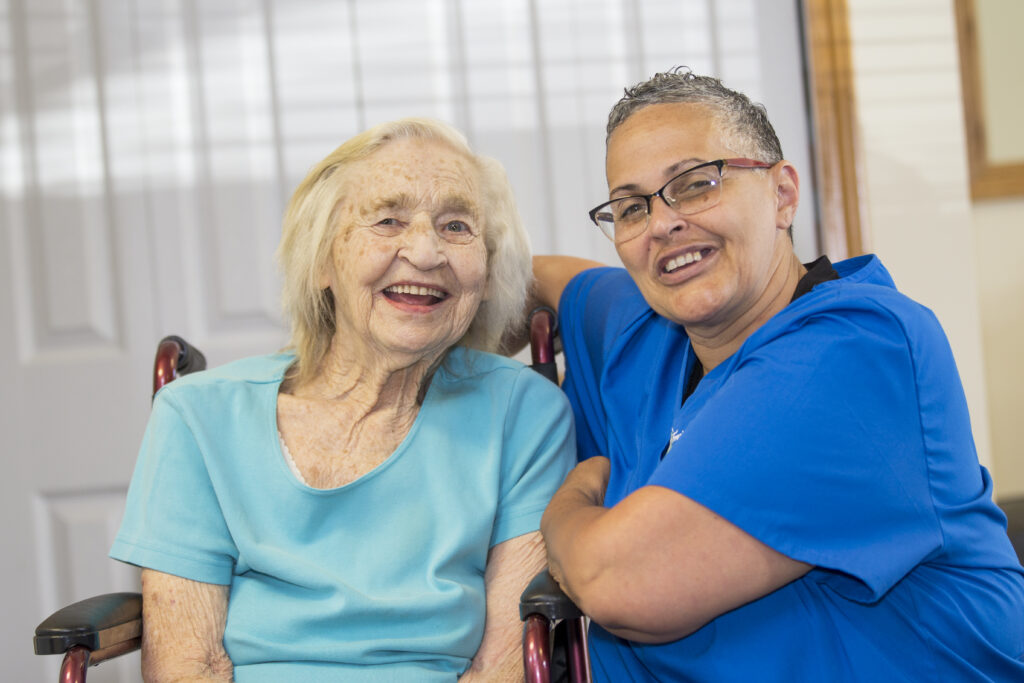 When your aging loved one needs home care in the Portage, MI area, Fresh Perspective Home Care is there for you every step of the way. Learn more.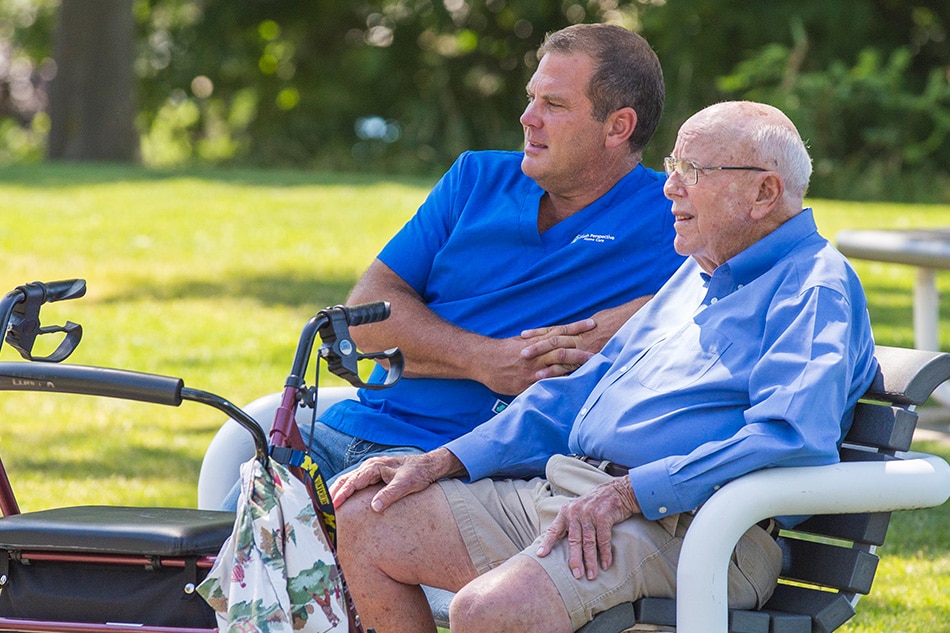 Learn what makes us different from the other home care choices in our area. Our values and our high standards for our caregivers are important.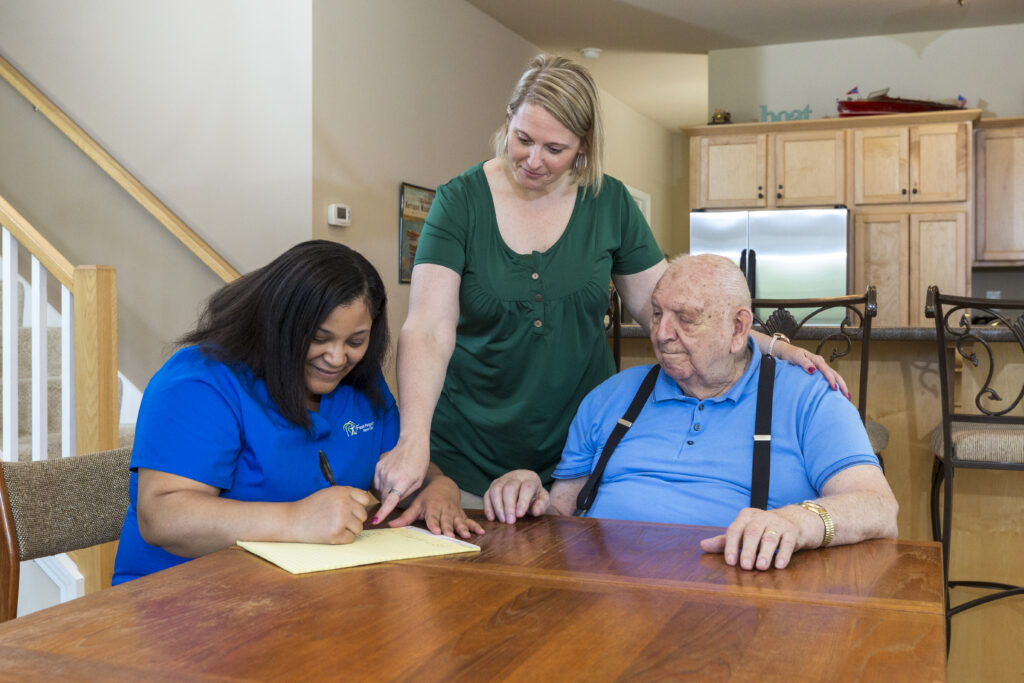 Ready to find out more about home care options? Fill out our form. Let's chat about your senior care challenges. If you have questions, we have answers.
We are your perfect solution.
Fresh Perspective Home Care provides compassionate in-home care services. Whether you need assistance for a few hours a day, for several weeks, long-term, 24-hours a day care or live-in care, we can help. All of our caregivers are thoroughly screened, trained, insured and bonded, compassionate and reliable. We will match the best caregiver to your preferences and needs.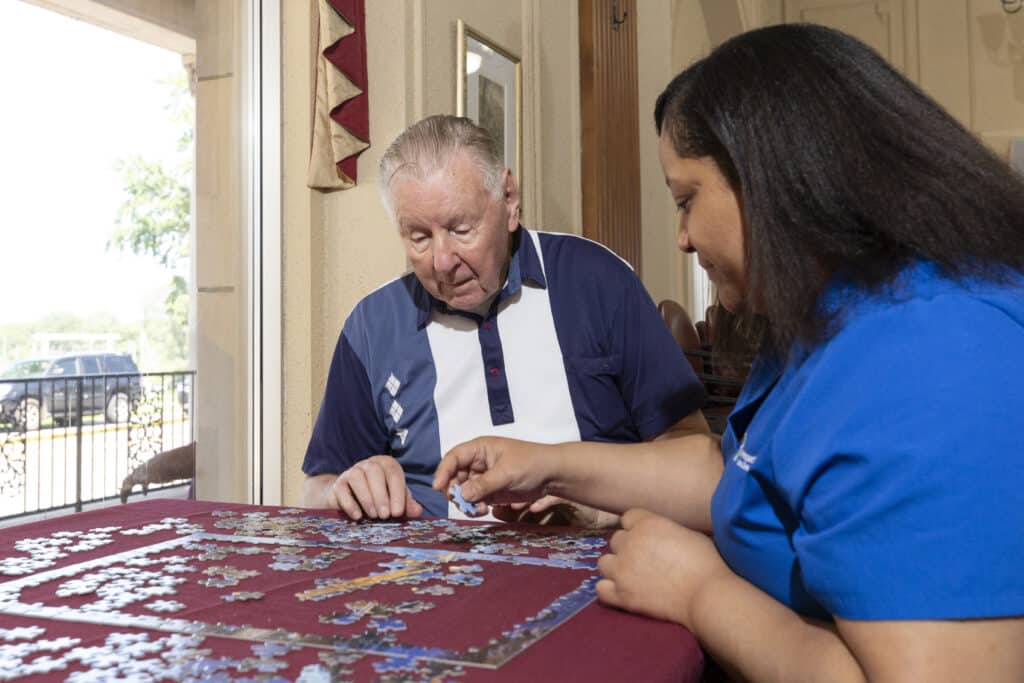 Companion care at home helps people to age in place with assistance. We focus on social needs while personal care services emphasize medical and physical needs.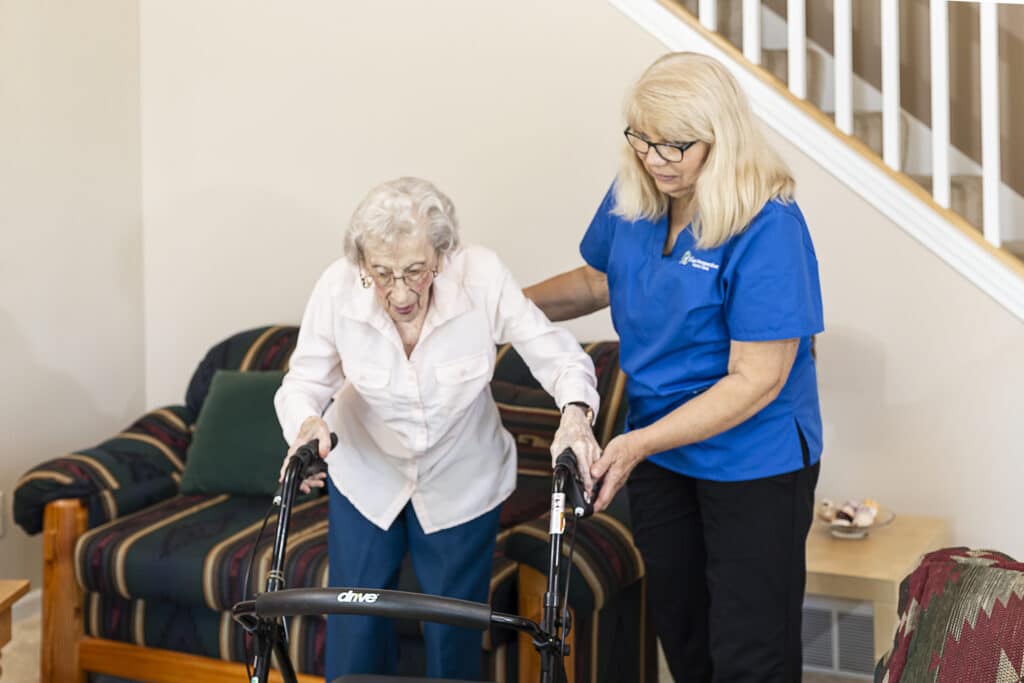 Personal care can provide physical assistance in the form of helping a person get up from their seat, grooming, eating, dressing, and toileting.  Learn more.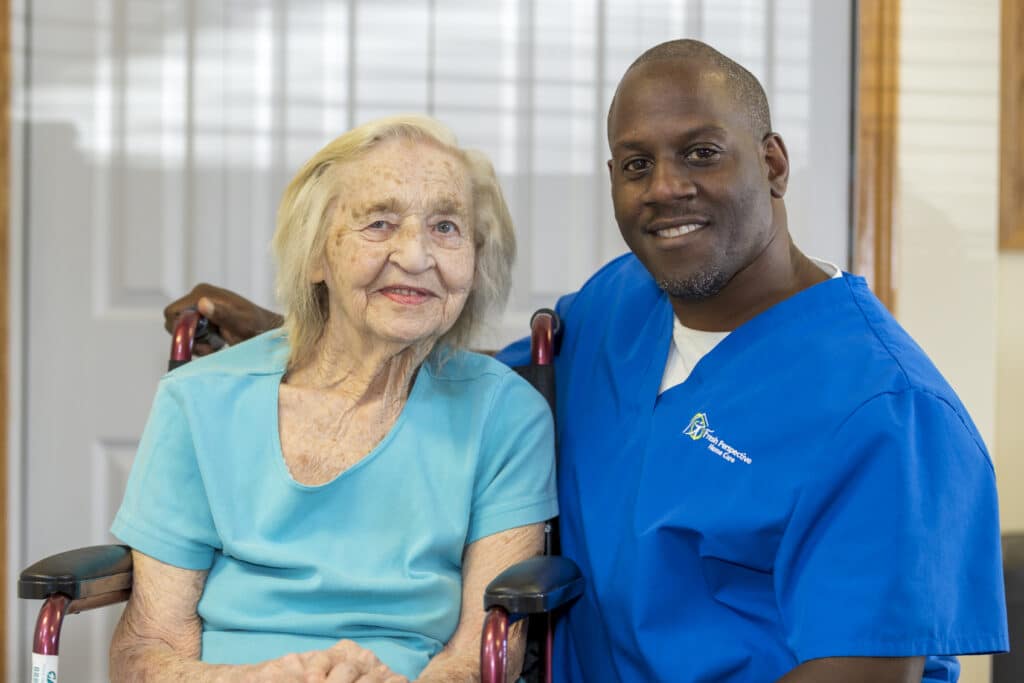 Fresh Perspective Home Care's dementia care program utilizes the latest in Alzheimer's education and dementia care techniques.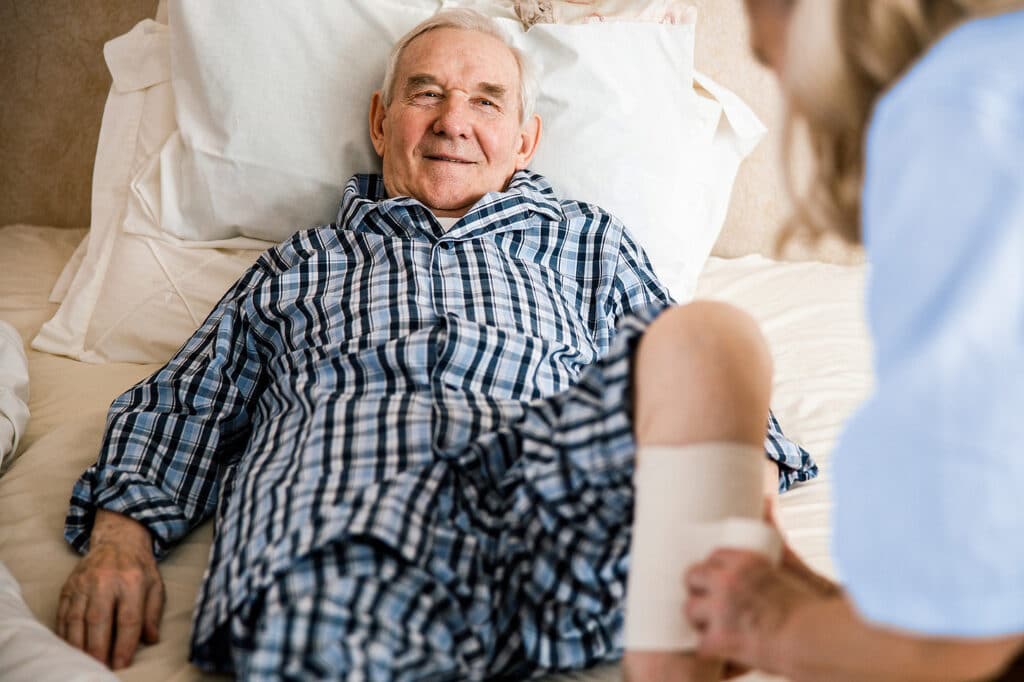 After a hospital discharge, you'll need to carefully follow all of the instructions from your healthcare provider. Fresh Perspective Home Care can help!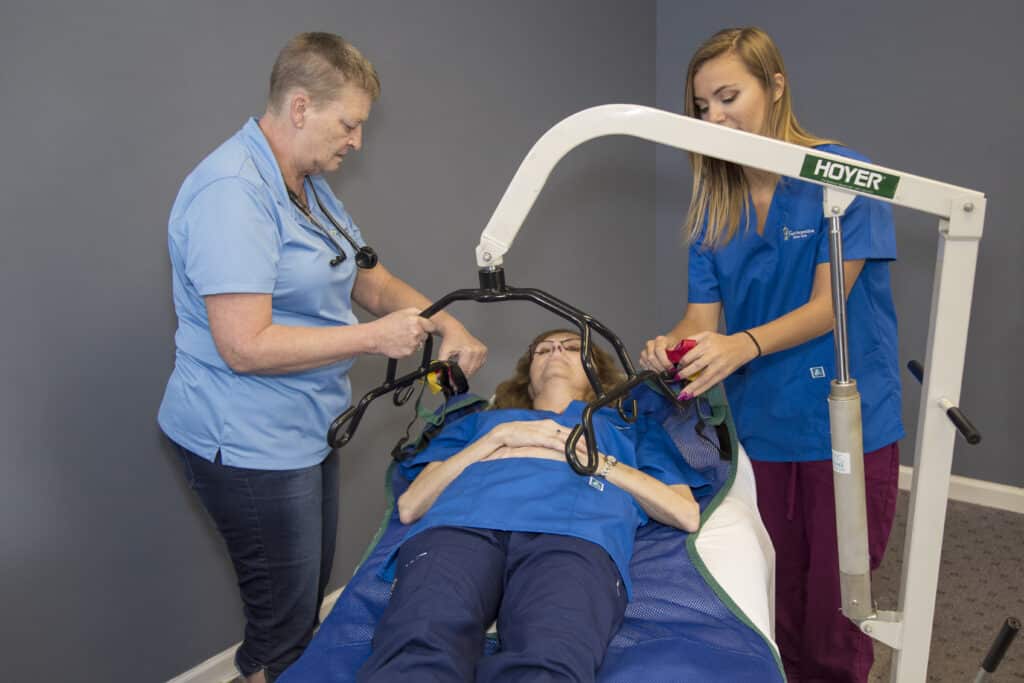 We are seeking attentive and trustworthy Caregivers and Home Health Aides to join our growing Fresh Perspective Home Care team!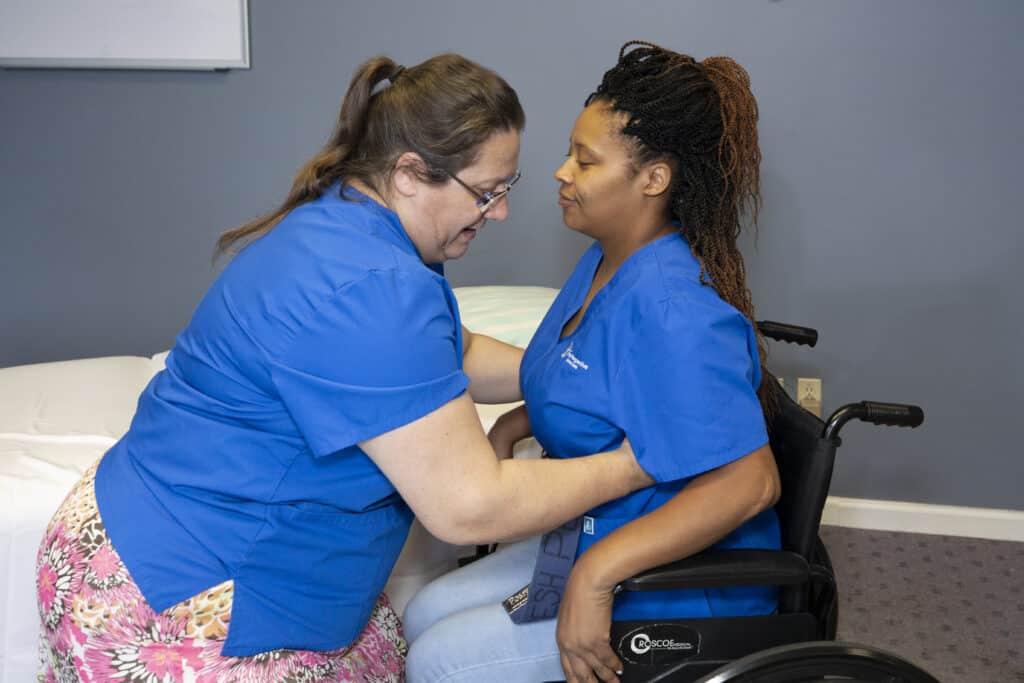 Would you like the opportunity to do rewarding work that will allow our clients to stay in their homes, where they are most comfortable, happy, and content.
Your loved one will get the help they need in their own home.
Right now, you're trying to make the best decisions for you or a loved one. Perhaps a family member or friend can no longer live at home without help. Or a new job is making it tough to find childcare. Fresh Perspective Home Care can match our professional caregivers to your needs.
I've not only worked here but have also received services for my mother through Fresh Perspective. They perform rigorous background check on all caregivers and staff. Their caregivers receive an array of initial training over two day period along with regular quarterly training. I chose Fresh Perspective to care for my mother based working there in the past. The staff is friendly and accommodating. They work hard to find that special caregiver who is the best fit for your loved one…
-Suzy K
Thanks so much for working with our mom's changing needs and schedule during COVID-19. We would not have been able to manage her care with you! My husband and I are both in the essential service industry and have been working lots of overtime during the pandemic. It was not only comforting to know Fresh Perspective was caring for our mom, they also allowed us to work the additional hours at a time when so many others needed our help. 🙂
-Paige
Why Choose Fresh Perspective Home Care?
Fresh Perspective Home Care offers you just that…a Fresh Perspective to in-home care support services where our client needs come first. We believe that personal, respectful, compassionate care makes all the difference to our clients.
This is what gives us a "Fresh Perspective" to in-home care services. Personal and Compassionate Care along with Dependable Service, Continuity of Care, Peace of Mind, Respectful Interaction, and Quality of Life is central to care programs that we developed with our clients to help them Live Independently.
Our commitment to our clients and quality care has put us at the top of the list when working with case managers, discharge planners, trust officers, contract agencies, waiver agents, families, and friends. We begin with a full nursing assessment and design a customized personal care plan that is unique to the client's specific home care needs. Our RN will then supervise the care plan by conducting scheduled periodic assessments to ensure the plan continues to meet the clients changing needs. Our RN will work to keep the family and or Case Manager updated as to the clients progress while ensuring that the best care is being provided at all times.
A "Fresh Perspective" is why so many people throughout Southwest Michigan turn to us. We compassionately care for seniors, those recovering from surgery or injuries, expectant and new mothers, disabled veterans and anyone who needs help maintaining their independence by staying at home.
To service our clients with honest, patient and compassionate care in the comfort of their own home with a focus on their privacy, dignity, well-being, and overall quality of life. To create an environment where our team members are provided with meaningful opportunities for a career in Home Health Care. We support this mission with ongoing training, innovation, selective hiring practices and constant reinforcement of our core values.