Did your elderly loved one recently have a stroke? If so, you and elder care providers can work together to care for your loved one. One of the things that you and these providers should do is to encourage your loved one to do mental exercises. There are a variety of mental exercises that would be best for your loved one following a stroke.
Learning Something New
If your elderly loved one recently had a stroke, it might be good for them to learn something new. They can choose to take on a new hobby or learn a skill they don't already have. You or an elder care provider can help them to paint, knit, draw, or do Tai Chi. It is best for them to choose a hobby that would include the use of both their mind and body. These are the most beneficial hobbies for people who survive a stroke.
Listening to Music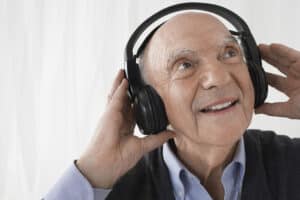 If your elderly loved one had a stroke, it might be good to listen to music with them. Research has shown people who survive a stroke can benefit from music. By listening to music, they have a reduced risk of depression. In addition, listening to music might help improve their functions quicker than not listening to music.
Exercising
Exercising can be beneficial for your elderly loved one if they had a stroke. There are physical exercises that are also mentally stimulating. For instance, walking can increase blood flow and get more oxygen to your loved one's brain. This can help with cognition and memory after a stroke.
Getting Outside
Research also has shown that going outside after a stroke can help your elderly loved one after a stroke. Just by sitting outside in the fresh air, your elderly loved one could heal better. Not only that, but the natural environment can reduce the risk of depression.
Conclusion
These are some of the mental exercises that your elderly loved one can do after a stroke. If your elderly loved one had a stroke, you and their elder care providers can encourage them to get through the recovery. Without support, your elderly loved one might become depressed. If this happens, they might not be able to regain some of their mental capacities after their stroke.
It is also important to know that if you suspect further issues after your loved one comes home, call their doctor. There could be more treatments or recommendations for your elderly loved one.
Sources
https://www.ninds.nih.gov/disorders/patient-caregiver-education/fact-sheets/post-stroke-rehabilitation-fact-sheet
If you are considering elder care in Parchment, MI, for an aging loved one, please call the caring staff at Fresh Perspective Home Care at (269) 329-4717. We are here to help!