As the adult child of an aging loved one, taking care of them can entail a lot of things – keeping care of the home, providing social interactions, driving them to appointments, and so much more. It can be quite overwhelming. No matter how much you love your elderly parent, there are only so many hours during the day.
You can help both your parent and yourself if you consider hiring some companion care at home. Having a provider come to the home and assist in items that overwhelm you can free up your time and provide you the energy and the attitude you need to help your aging parent in other areas.
While you can also ask family members and friends to assist in some areas, knowing a trained and caring professional is making regular visits to your parent's place of residence might provide just the reliability you need to breathe a little easier. Here are just a few of the many ways having  companion care at home can lighten your load as a family caregiver.
Companionship and Conversation
Sometimes growing older can be lonely. Your aging parent may have seen many of his friends, family, and maybe even spouse pass away. While he might love talking to you and your family, you have a lot of responsibilities to juggle so you may not be able to be there as often as he'd like. A companion care at home provider can stop by regularly just to chat and provide positive conversations.
Hobby and Activity Partner
Some things are more fun doing with someone else. If your parent has always loved playing card games, he might get tired of solitaire. Find him a companion care provider and he can start playing games that require more than one person.
And if your parent loves to put together puzzles, go for walks, or play games, his provider can be a great partner for those activities as well. Whatever it is that makes your parent happy and brings him joy, a home care provider can assist with it. Of course, if you like to do the activity with your aging parent, keep that one on your schedule, but if one more game of Monopoly is about to drive you crazy, someone who provides companion care at home can step in and take that off your plate.
Transportation Assistance
If driving your parent around town to pick up prescriptions, go grocery shopping, and visit the library is just taking up more time than you have right now, having a home care provider do this task can free you up to focus on other things that you love to do with your parent. Companion care at home can provide transportation to medical appointments, grocery stores, a friend's house, and local senior centers.
There's nothing wrong with looking for a little help from a trained and caring professional when you need it. In the long run, it helps you to be the best caregiver you can be when you give yourself a little help.
Source
https://www.webmd.com/healthy-aging/features/choosing-to-live-at-home
If you are considering companion care at home in Almena, MI for an aging loved one, please call the caring staff at Fresh Perspective Home Care at (269) 329-4717. We are here to help!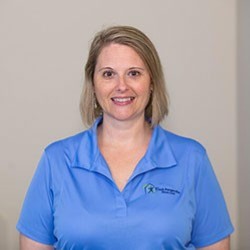 Latest posts by Shelly Nutter
(see all)