Dementia changes how your senior's brain functions, which can create bigger differences in the rest of her life than she expects. In the past, she might have had a loose set of routines for her day. As her dementia progresses, though, your senior may find that it's much more important than ever before to have some solid routines that cover all of the bases for her. Here are some reasons that might be more important now than ever before.
Retaining Skills and Functioning
When your elderly family member has routines in place that work for her, her brain and her body are used to those routines and activities. Even if her working memory doesn't actively recall that it's time for her to eat, for instance, her body will be ready to eat at consistent mealtimes. But muscle memory helps, too, and routines are good for both building and retaining muscle memory with frequent tasks.
Maintaining Independence for as Long as Possible
Your elderly family member may have dementia, but that doesn't mean that she wants to lose her independence completely. Routines help her to have ways to continue to be able to do what she can on her own for as long as possible. There may come a point where in-home care providers offer additional assistance or prompts, but she's still doing as much independently as she can.
Reducing Negative Feelings
There are a lot of feelings that come up as your senior's cognition changes. In the earlier stages, there may be a lot of frustration or even anger at what's happening. But later, anxiety is more common. With regular routines, your senior may find that she feels calmer and that she's better able to manage anxiety and other negative feelings. When those routines are disrupted, you're more likely to see signs of anxiety.
Makes Life Easier for You as a Caregiver
But routines help you, too. Knowing what happens next allows you to manage your own stress levels. Also, being able to rely on in-home care providers gives you a chance to build your own support routines. All of this can help you to feel more organized and less chaotic during each day.
If you're finding that it is becoming difficult to know what routines your senior needs, consider working with in-home care. They can help you and your elderly family member to find routines that support her needs.
If you are considering in-home care in Miamisburg, MI, for an aging loved one, please call the caring staff at Fresh Perspective Home Care at (269) 329-4717. We are here to help!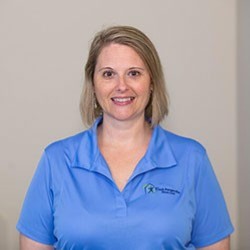 Latest posts by Shelly Nutter
(see all)