You care for your mom and dad. Whether you help them with hygiene and grooming or cook their meals, the pandemic is changing your routine. You need to prioritize their safety. To do that, follow these four steps.
Wash Your Hands All the Time
You need to constantly wash your hands. You make a meal, wash your hands after chopping each ingredient. Wash your hands before serving your parents' food items. Wash your hands before you eat. Wash your hands when you bring in the mail, pet your dog or cat, or use the toilet.
If you sneeze, wash your hands. If you cough, wash your hands. If you blow your nose, wash your hands. Your hands may dry out, but you can apply a moisturizer to help prevent dry, cracking skin.
Clean Household Surfaces
The CDC recommends wiping down surfaces each day. Don't overlook items like remotes, cellphones, refrigerator/freezer handles, and appliance controls. Wipe down doorknobs, keys, light switches, and keyboards.
You want to use a sanitizing wipe each time. If you cannot find any in the store, make your own by mixing water and bleach. Spray the item and wipe it dry with a paper towel or saturate the paper towels with the liquid and keep them stored in a freezer bag.
Order Items for Curbside Pick-Up
Order items your parents need online. Pick them up curbside and avoid going into a store. Groceries, prescriptions, and restaurant meals are all purchases you can get with curbside pick-up. If you can't find a store that does it, look into services like UberEats or Instacart that bring your purchases to your home.
Stay Home if You Could Be Sick
Most importantly, do not go to your parents' house if there's a chance you're infected. It's hard to know if you're sick. There are many cases of people with COVID-19 being asymptomatic. If a person doesn't show symptoms, you won't know you've been around someone contagious.
Going to a store and being near others could lead to you being infected. Wearing a mask is ideal if you have to go out. You also need to keep your hands away from your face and wash them regularly. Use hand sanitizer if you cannot wash them in soap and water.
If you have been out around others, stay home. It's better to self-quarantine for two weeks than to risk infecting your mom and dad. Caregivers from a home care agency can help them out. Home care can be something you hire for the rest of your parents' lives or something you use while you're in quarantine. Call a home care agency to learn more.
If you are considering home care in Kalamazoo, MI, for an aging loved one, please call the caring staff at Fresh Perspective Home Care at (269) 329-4717. We are here to help!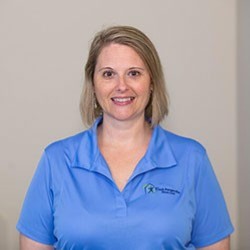 Latest posts by Shelly Nutter
(see all)