Recently, The Area Agencies on Aging Association of Michigan (known as 4AM) selected Fresh Perspective Home Care to be featured in their AAA Insider May Newsletter as the Affiliate Member Spotlight! 4AM is a statewide association that advocates on behalf of our Michigan seniors. They are a collective voice and action to promote healthy aging, dignity and independence. This Association is responsible for the 16 Area Agencies on Aging across the state of Michigan. We couldn't be more proud to be part of this wonderful organization and wanted to share this article!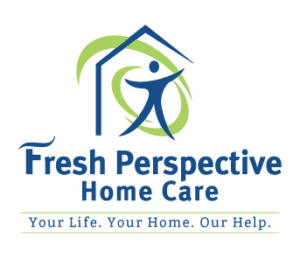 Affiliate Member Spotlight:
Fresh Perspectives Home Care & Fresh Perspective Care Academy
Part of Fresh Perspective Home Care's Mission is to service its Clients with honest, patient, and compassionate care in the comfort of their own home with a focus on privacy, dignity, well-being, and overall quality of life. To support this mission, they maintain a strong focus on the education and training provided to their Caregivers through the Fresh Perspective Care Academy. The Care Academy includes both a live and online training platform. It has grown significantly to include over 1500 hours of content including a variety of training specific to the industry, customer service, communication, administration, and many more. In 2020, Fresh Perspective added a fully equipped in-house training facility to its Care Academy. This facility includes a socially distanced classroom for in-person and live video training along with several pieces of DME (durable medical equipment) often used in client homes while providing care. These initiatives allow caregivers the flexibility to expand their skillset, train in a controlled environment and complete coursework at their own pace.
Fresh Perspective Home Care, however, is not the sole caregiving source for its clients. Family, friends, spouses, and neighbors also play a large caregiving supportive role. This begged the question as to how to reach these supportive caregivers and provide them with a level of education and training. As a result, the Fresh Perspective Family Learning Center was created. The Family Learning Center is a free on-line tool filled with video and written content designed to help family and friends learn to better care for their loved ones. Topics include: Memory Care, Caregiver Basics, First Aid, Medical Conditions, and Assistance with Daily Care to name a few. This valuable learning tool not only provides insight into the challenges faced by those in need of supportive home care, it also includes course work to help individuals grow their companion and family caregiver skills. The Family Learning Center is free to everyone.
Visit their website at www.FreshPerspectiveHomeCare.com and click on 'Client Resources' to access the Family Learning Center or simply type http://flc.ipced.com/freshperspectivehomecare into your browser. Latest posts by Mike Beckett
(see all)