There are many elderly adults who end up needing knee surgery. This is especially true if they are experiencing pain in their knee or reduced mobility due to the issues they are having in their knee. With this being said, knee surgery can be tough on some elderly adults. It is important that your elderly loved one is prepared for what to expect before, during, and after their knee surgery.
Things to Know Before Knee Surgery
Research shows that many elderly adults are able to have reduced pain after they recover from knee surgery. They are able to perform tasks and activities easier, as well. However, elderly adults need to be prepared for what they can realistically expect. While their pain might be reduced and they may have better mobility after recovery, they may feel less healthy than they did before they got injured. This could lead to depression and other negative feelings about life. If your elderly loved one does end up feeling this way, it is important to attend to those feelings immediately.
Paying Attention to Signs of an Infection
Unfortunately, there are some people who get knee surgery who will develop an infection. It is important that your elderly loved one or their senior care providers watch out for the signs of an infection. Some of these signs include chills, fever, and redness or tenderness surrounding the wound. They may also experience worsened pain if they have an infection. If any of these things are noticed, you should have your elderly loved one see their doctor right away.
Having a Better Recovery
If you want to help your elderly loved one have the best recovery possible, there are many things that could help them. They could join a recovery program. This might include physical therapy, stretching, exercising, taking vitamin supplements, and eating healthier. With this being said, before your elderly loved one takes any supplements they should confirm with their doctor that it is okay. If they are on certain medications, such as blood thinners, the supplements could cause severe interactions.
While your elderly loved one will likely want to feel better all at once after their knee surgery, you must remind them that they need to take things easy for a while. They must give their body the time needs to recover.
Sources
https://www.healthline.com/health/total-knee-replacement-surgery/rehabilitation-timeline#Weeks7-117
https://magazine.medlineplus.gov/article/keys-to-recovery-after-knee-replacement-surgery
If you are considering senior care in Schoolcraft, MI, for an aging loved one, please call the caring staff at Fresh Perspective Home Care at (269) 329-4717. We are here to help!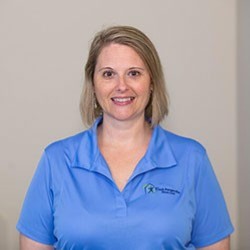 Latest posts by Shelly Nutter
(see all)