The days are getting shorter. For seniors that struggle with social isolation and loneliness, those long nights can be very hard to deal with. Seniors are experiencing depression and anxiety in huge numbers because they are not getting enough social interaction. And if your senior parent has lost their spouse long winter evenings being alone can be very bad for their mental and physical health.
24- hour home care can help seniors that are struggling with depression and anxiety, especially in the winter. With 24-hour home care there will be someone with your senior loved one in the evenings to help them make dinner, watch movies with them, and engage in conversation with them. With 24-hour home care your senior will be able to lower their risk of developing many health problems.
Some other things that seniors can do to get through long winter nights without being lonely are:
Play Video Games
Video games are a fantastic way for seniors to stay connected and have fun. Seniors can play a huge variety of games, but MMORPG games are often recommended for seniors because they can interact with other players in real time. This makes it easy to find time to ask about others and make friends. You can even play a video game with your senior parent when you can't make it to their house so that you can hang out with them virtually.
Join A Virtual Book Club
A virtual book club or movie club is another great way for seniors to stay connected. Talking about their favorite books and movies with other people will make that long winter evening seem short. And having great conversations from the comfort of their home will have an immensely positive benefit on your senior parent's state of mind.
Set Up Video Chats With Friends And Family
Video chats with family members or far away friends are another great way for seniors to fill their empty time and stay social. Seniors will love hanging out with their friends and family members virtually. You can watch movies or tv shows together, talk about the affairs of the day, or just talk about happy old times. Your senior parent will really look forward to consistent video chats with you and your siblings.
Adopt A Pet
Pets are fantastic companions for seniors. Your senior loved one can back the they love they put out tenfold and get companionship too when they adopt a cat or a dog. Senior pets that don't have a lot of energy are perfect for seniors. They can curl up on the couch or in a chair together on a cold window night. Seniors who aren't sure if they can manage to take care of a pet physically can rely on 24-hour home care to help with pet care. Caregivers are happy to feed pets, take them for walks on cold or rainy nights, and make sure that all their supplies organized and labeled.
Source
https://www.webmd.com/healthy-aging/what-to-know-about-living-alone-after-60
If you are considering 24-hour home care in Almena, MI for an aging loved one, please call the caring staff at Fresh Perspective Home Care at (269) 329-4717. We are here to help!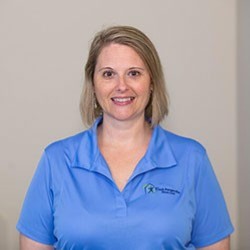 Latest posts by Shelly Nutter
(see all)