November is National Home Care And Hospice Month and it's the perfect time to dispel some common myths about home care for seniors. Home care is a fantastic way for seniors to get the help they need so that they can safely age in place in their own homes, which is what most seniors want. Family members of seniors who are aging in place should know that in-home care for seniors is a great option when you can't be there to take care of a senior loved one. Family members who need to work or take care of their kids can rely on care providers to make sure that their senior loved ones are getting everything they need to thrive at home. Let's bust these four common myths about home care:
Home Care Isn't As Good As Institutional Care
In-home care for seniors is just as good if not better than institutional care. Home care from well trained senior care providers allows seniors to stay in their own homes, which is what most seniors want. Home care providers give seniors the extra support that they need so that they are able to manage their health issues and stay safely and happily at home. If your senior loved one is being cared for by elder care providers from a reputable company they will receive a high level of care.
Home Care Is Only For Really Sick Seniors
All seniors can benefit from home care. Not all seniors need overnight care, but having a care provider come in a couple of days a week or for a few hours each day can give seniors extra help with things like housework, shopping, errands, cooking meals, meal preparation, and help caring for pets. Senior care providers also provide vital companionship and socialization for seniors who otherwise would be alone much of the time.
Home Care Is Too Expensive
Senior care is not nearly as expensive as people think. Some insurance plans will pay for in-home care for seniors too. When you consider the many benefits of home care for seniors the cost is minimal for the services that are being provided. It's difficult to put a price on your senior parent's health and happiness.
"I Take Care Of My Senior Parent So Home Care Isn't Necessary"
Family caregivers are essential and seniors absolutely rely on their children or other family caregivers. But family members who also take care of a senior parent are often stretched to the brink. Caring for a senior loved one, taking care of a spouse and kids, trying to keep up at work, and balance all your other responsibilities can lead to burnout very quickly. Home care providers can give family caregivers the breaks they need so that they can take care of themselves. A few visits from an elder care provider each week, or overnight senior care at home can make a huge difference for family caregivers who are struggling to keep up.
Source
https://www.webmd.com/healthy-aging/guide/planning-for-home-care
If you are considering home care in Portage, MI for an aging loved one, please call the caring staff at Fresh Perspective Home Care at (269) 329-4717. We are here to help!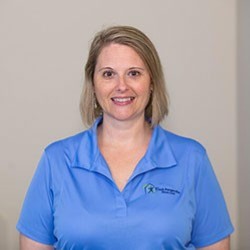 Latest posts by Shelly Nutter
(see all)