Did you know that 54% of adults aged 65 or older take four or more prescription medications each day? If your dad takes several pills each day, it gets difficult to manage them, especially if they have to be taken at different times. This is one instance where having home care providers can really benefit your senior parent.
Do you know what your dad takes every day? It's time to sit down and discuss the medications he's taking and find out why they're important. If he has multiple doctors prescribing pills, it's best to ensure he's not taking anything unnecessarily.
Why Should You Ask?
If your dad uses more than one pharmacy, his pharmacist may not be aware of the medications he takes. Doctors don't always communicate with each other.
His general practitioner has him taking a beta-blocker for high blood pressure, but he fails to tell his physical therapist. His physical therapist tells him to start using a pain reliever that contains caffeine to alleviate arthritis pain. Caffeine may not be a good idea with his blood pressure medications.
Accompany Your Dad to His Doctor's Appointments
Ask your dad if he minds you joining him at one of his doctor's appointments. Take a photo of every pill he takes, even if it's an over-the-counter remedy. Bring that to show the doctor. Keep track of how often your dad uses it and why.
The doctor can help you better understand what your dad shouldn't be taking together. Plus, he can advise your dad on the best times of day to take them. Sometimes, the pills that lead to the most considerable side effects can be taken before bed. Your dad can sleep through the side effects.
Watch for Side Effects
Some pills must be taken with meals, and others must be taken on an empty stomach. Your dad might struggle with the side effects like dizziness and nausea. He becomes frustrated when those troubling issues kick in and wants to stop using them. Talk to his doctor to see if there are ways to counteract the side effects.
How well does your dad do taking medications on his own? It's harder to remember as the number of pills you take increases, especially if they're taken at different times of the day.
Talk to a home care specialist about medication reminder services. Have a home care aide help your dad remember when to take his pills and support him through any noticeable side effects.
Sources:
https://www.kff.org/health-reform/issue-brief/data-note-prescription-drugs-and-older-adults/
If you are considering home care in Paw Paw, MI, for an aging loved one, please call the caring staff at Fresh Perspective Home Care at (269) 329-4717. We are here to help!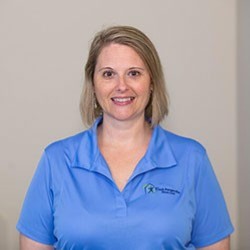 Latest posts by Shelly Nutter
(see all)