Fiber is a big part of healthy eating, but your elderly family member might not know how to easily increase the fiber in her diet. These tips can help you and your elderly family member to gently increase her fiber intake without taking drastic steps.
Pick Foods that Are Naturally High in Fiber
Some foods are just naturally higher in fiber than other foods are. Whole grains are higher in fiber than processed grains, for instance. So, brown rice has a better fiber count than white rice has. Whole wheat bread is higher in fiber than white bread is, because more of the grain is removed to make white flour. Whole fruits and vegetables, nuts, and legumes are all other examples of higher fiber foods. Incorporating more of these into your senior's diet can help her to get more fiber easily.
Sometimes the Skin Is the Best Part
When you're trying to focus on fiber counts, keeping fruits and vegetables as whole as possible is a good idea. So, eating the skin along with the baked potato increases the fiber count for that meal, just by making that small change. Peeling an apple before eating it reduces the fiber count, because a good bit of fiber is in the skin itself.
Fiber Needs Water
If your elderly family member is increasing her fiber intake, she also needs to be increasing her water intake. This is crucial because fiber needs water in order to move through her intestinal tract. Talk to your senior's doctor about how much fiber and how much water are right for her. Once you've got a goal, you can work toward those numbers.
Talk to Her Doctor about Supplements
Something else you might want to consider talking to your elderly family member's doctor about is fiber supplementation. Increasing her fiber count through food itself may not be feasible for a variety of reasons. If your elderly family member has trouble eating, or eating specific foods, she may not be able to change her diet much. But bumping up her fiber through supplements could be a much easier way to get results for her quickly.
It's important to realize that changing your senior's eating habits even a little can mean bigger changes in terms of how her meals are prepared and what goes into cooking.
Bringing home care providers in to cook for her can make all the difference. They can handle the workload, while she just concentrates on enjoying her meals.
If you are considering home care in Galesburg, MI, for an aging loved one, please call the caring staff at Fresh Perspective Home Care at (269) 329-4717. We are here to help!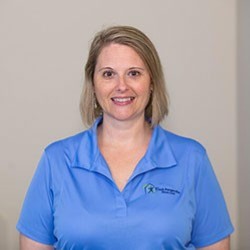 Latest posts by Shelly Nutter
(see all)