As a person ages, they worry about health issues more than they used to. This includes worrying about kidney issues. Before your elderly loved one starts having kidney problems, it is a good idea to learn about what causes kidneys to not function properly. It is important to know that sometimes there are treatments a person can get when their kidneys are not functioning properly. You should speak with your elderly loved one's doctor to find out the best treatment for them.
Decreased Kidney Function Causes for Elderly Adults
Kidney disease can be very serious, especially if it isn't treated quickly. Thankfully, there are treatments available for many people who have kidney disease. In addition, early detection can help increase your elderly loved one's odds of undergoing successful treatment. The first step is knowing the causes of kidneys not functioning properly. Some of these causes include the following: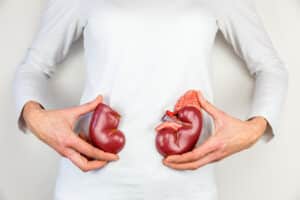 Disease – Diabetes is one of the main diseases that can cause damage to a person's kidneys.
Urinary tract infections – When urinary tract infections go untreated, the infection can go to the kidneys and cause damage.
Urinary incontinence – This happens when a person experiences uncontrollable leakage of urine. Urinary incontinence can cause the kidneys to not function properly.
High blood pressure – You might already know that high blood pressure can damage a person's heart. It can also have an impact on how the kidneys function. It is very important for you to help your loved one maintain a healthy blood pressure level.
These are some causes of decreased kidney function in elderly adults.
Improving the Functions of Your Elderly Loved One's Kidneys
Most elderly adults with low functioning kidneys can undergo treatment. It is a good idea to speak with your elderly loved one's doctor for guidance on the treatment they need to improve their kidney function. The goal of most kidney treatments include the following:
Reducing protein in the urine
Controlling phosphorus levels
Controlling diabetes
Reducing blood pressure
Improving cholesterol levels
You should be aware that your elderly loved one's doctor might use a combination of treatments to attend to their kidney function issues.
Kidney Function Medications
Some medications can affect a person's kidney function. Some of these medications include the following:
Antibiotics
Blood thinners
Ibuprofen
Antihistamines
Your elderly loved one's doctor will most likely go over a list of other medications that can cause kidney malfunctioning. It is wise to let your elderly loved one know what they can expect when they see their doctor.
Conclusion
Many elderly adults have to be treated for their kidney issues. If your elderly loved one is having kidney issues, remind them that they are not alone. Help your elderly loved one by taking them to see their doctor and encourage them to follow the doctor's guidelines.
Sources
https://www.cdc.gov/kidneydisease/basics.html
If you are considering senior care in Paw Paw, MI, for an aging loved one, please call the caring staff at Fresh Perspective Home Care at (269) 329-4717. We are here to help!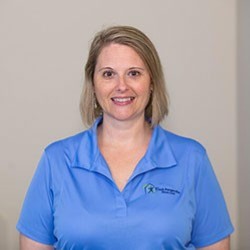 Latest posts by Shelly Nutter
(see all)