If you are caring for an elderly loved one, one of the things that you might need to think about is osteoporosis. There are many elderly people who suffer from this condition. Whether your elderly loved one has osteoporosis now or you just want to learn about it in case they get diagnosed with it in the future, the information here can help.
There are many factors that could increase your elderly loved one's risk of developing osteoporosis. Some factors your elderly loved one can control and others they can't. For example, gender, age, race, and family history can't be controlled. Women generally have a higher risk for getting osteoporosis. This is especially true after they have gone through menopause. People who are Asian or Caucasian have a higher risk of getting osteoporosis, as well.
With this being said there are some things that your elderly loved one can do to reduce their risk of getting osteoporosis.
Proper Amount of Vitamin D and Calcium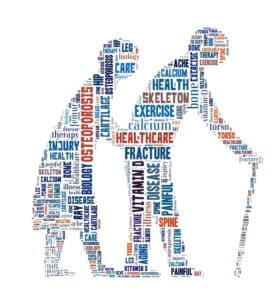 If your elderly loved one is going to reduce their risk of osteoporosis, they will need to make sure they are getting enough Vitamin D and calcium. Both of these can help to strengthen your elderly loved one's bones. However, they need both of them and not just one. The Vitamin D is needed to help absorb calcium. Your elderly loved one can get more Vitamin D and calcium by eating more yogurt, milk, cheese, spinach, collard greens, kale, legumes, tofu, chia seeds, lentils, calcium-fortified foods, and almonds.
Keeping Active
Another way for your elderly loved one to keep their bones strong is to keep active. By doing this, it can also reduce your loved one's fall risk. You can talk to your loved one's doctor to see what activities are safe for them. Some of the options might include weightlifting, strength training, balance exercises, running, coordination exercises, walking, or dancing. If you can't stay with your loved one while they are exercising to ensure their safety, you can hire caregivers to do this.
Dealing with Osteoporosis
If your elderly loved one already has osteoporosis, this does not mean they need to have low quality of life. Your loved one can still be active and do things that they enjoy. Just make sure your loved one is doing things to help prevent any falls. Your loved one's doctor could do a test to assess bone density and bone mass. The doctor can make recommendations on what needs to be done for your loved one such as installing grab bars or handrails, clearing clutter, improving the home's lighting, or securing all rugs in the home.
Conclusion
Dealing with osteoporosis can be tough at times. However, if your loved one doesn't have this condition yet, there are many ways to help them prevent it. If your elderly loved one has osteoporosis, be sure they are following any recommendations that were given by their doctor.
Sources
https://newsinhealth.nih.gov/2015/01/osteoporosis-aging
If you are considering caregivers in Mattawan, MI, for an aging loved one, please call the caring staff at Fresh Perspective Home Care at (269) 329-4717. We are here to help!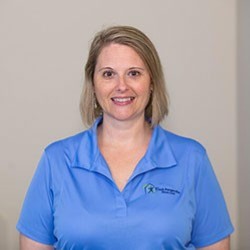 Latest posts by Shelly Nutter
(see all)