Ensuring your senior is eating properly, you need to look at both the calories she's eating as well as the nutrients that she's getting in her diet. That means digging into the details a bit more.
Get All the Info You Can from Her Doctor
So much goes into what types of nutrition your senior needs and how many calories are right for her. Some people with COPD need a lot of calories through their diet just in order to maintain their weight. Other people need fewer calories, so the calories they do take in have got to be as full of nutrients as possible. Your senior's doctor can help with that, as can a nutritionist or dietitian.
Apps and Logs for Food Tracking Can Help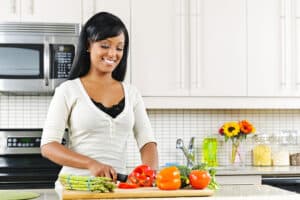 The key to properly balancing calories and nutrition is knowing a lot more about the nutrients in your senior's foods. Tracking what she eats in a notebook is one way to do this, but it involves going back and doing a lot of calculations yourself manually. Using an app gives you a chance to keep a running track of calorie contents and a lot of other details, like carbohydrate counts, fiber counts, and protein amounts. All of that helps you to make better decisions for your senior's diet.
Start Reading Nutritional Labels on Foods
When you're shopping for your senior or even choosing from food options she has there at home, the best source of information is nutritional labels. These labels are found on all foods and break down what a serving size is, what the ingredients are, and what the nutrient counts are in each serving. This is information that you very much need if you're calculating this stuff yourself.
Portion Sizes Are Very Important
Each label should let you know what the serving size is for each food. Actually measuring out those portions is vital when you're helping your senior to get the nutrients she needs. Weighing foods is a really accurate way to measure portion sizes, but measuring cups and spoons are helpful, too. This can take getting into the habit of measuring and readjusting what a serving of specific foods looks like.
Keeping up with all of this can be time consuming and exhausting, both for you and for your senior. Getting help in the kitchen can sometimes be the best answer. Elderly care providers are a great choice because they can help your senior to eat properly and regularly throughout the day while helping with other needs, too.
If you are considering elderly care in Portage, MI, for an aging loved one, please call the caring staff at Fresh Perspective Home Care at (269) 329-4717. We are here to help!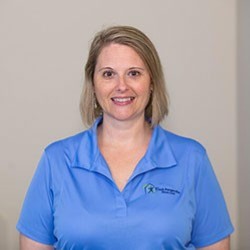 Latest posts by Shelly Nutter
(see all)