Congratulations to Latashia May! Our January High Five Award Recipient!
Latashia joined the Fresh Perspective Home Care family 8 months ago and consistently shows a great level of compassion for helping others. She is a person who will identify a challenge and work on finding a way to help. An extraordinary example occurred in December. Latashia was aware of several families in our community that continued to struggle through the pandemic and led Fresh Perspective to organize its 1st annual food drive. Her planning, organization and leadership provided more than a dozen needy families in our community with food and household supplies. We look forward to growing this event with her in the years to come!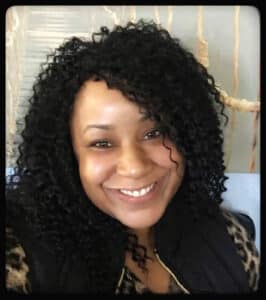 Latashia also brought a family especially hard hit by the pandemic and personal struggles to our attention. Because of her community involvement, Fresh Perspective was able to adopted this family and provided enough resources to ensure they had the happiest and healthiest holiday possible!
Thank you Latashia her for all you do at Fresh Perspective Home Care and within our community. You truly make a difference in the lives of others and are an outstanding example for us all!
We are also grateful for all of our team members who donated their time and resources to make the lives of these families a little bit brighter during the holidays! Thank you everyone! Latest posts by Mike Beckett
(see all)