Winter is here, and your seniors or loved ones will start getting very cold even in the house. Certain conditions can restrict the blood flow, making a senior feel colder in the winter, or they may have medications that make them feel colder than the average person. As a person ages, the fat under the skin becomes thinner, making seniors feel cold easier. It will be essential to find ways to keep them warm.
In-home care will help keep an eye on them while also keeping an eye on the heat in the home. Keeping the heat turned up all winter can be an excellent way to raise a few bills, so find alternatives to keeping a senior warm. Most in-home care providers will have a few ideas on how to keep the seniors comfortable. Still, it will be necessary for the seniors' kids to learn as well.
If you are stumped on how to keep the seniors warm, keep these tips in mind. They are small ways to keep the seniors warm, but they could have a big impact. If the senior does not have any winter clothes, it is time to invest. Especially if you live in a colder climate, this will be crucial as your parent's age. Take a look at these tips to care for seniors.
Dressing in Layers
During the winter season dressing in layers is crucial even for those who are not seniors. This is one of the best ways to keep warm even inside of a house. In-home care can help a senior dress every day and choose clothes wisely. Help layer up clothes on a senior and see a massive difference in how cold they get. If they are still cold, adopt a wool coat or cardigan to throw over the entire outfit.
Wearing Socks and Slippers
Finding wool socks can be key to keeping feet warm especially if the senior has a hardwood floor. To prevent falls buy your loved one slippers with grips on the bottom or plastic soles that can grasp the floors well. This is a comfortable and practical gift for this year.
Heated Blankets
Heated blankets have been all the rage for the past few years and can be a great investment for a senior who is always cold. This is something that can wrap up while working on puzzles or reading books. However, they should not fall asleep with a heated blanket; they could easily overheat or something can happen to the plug while asleep. They should only use this while awake.
Mittens Instead of Gloves
Along with scarves and hats, invest in mittens. If you walk around bitter New England you will soon see the natives prefer mittens over gloves. They tend to keep your hands warmer when your fingers are not separated. This is a good trick you can use in any colder climate and may help the senior stay much warmer than with a pair of gloves.
Sources:
https://www.providence.org/news/uf/643525675#:~:text=Older%20adults%20have%20a%20thinner,flow%20and%20lower%20body%20temperature.
If you are considering in-home care in Portage, MI, for an aging loved one, please call the caring staff at Fresh Perspective Home Care at (269) 329-4717. We are here to help!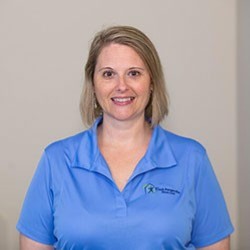 Latest posts by Shelly Nutter
(see all)